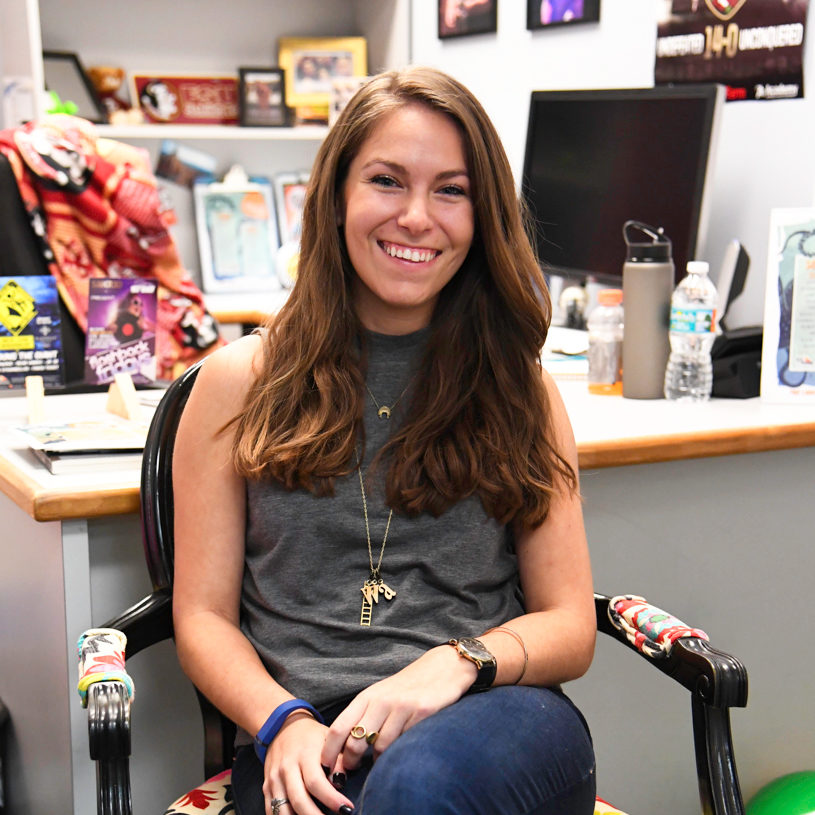 Hi there! Welcome to Wass-Sauce.com my personal creative portfolio drop zone.  I'm Amanda Wasserman Abrams – a true South Florida native, creative mind, and burst of positive energy. You can call me "Wass."
Since I graduated from Florida State University back in 2014, I've had the most incredible experiences both personally and professionally in the sports and entertainment industry. From managing 7 radio station brands to designing festival stages to spearheading the marketing initiatives of the Florida Panthers hockey team and FLA Live Arena. I've got a strong passion for graphic design and the marketing skills to make innovative campaigns come to life.
I'm always up for the next adventure, so drop me a line and let's do work!
Fun facts:
My favorite food is Pizza Time's Mashed Potato Pizza
I got married in Key Largo, FL in May 2021
When I was 14 I earned my jr. black belt in karate
During the pandemic I designed a trivia card game, now available on Amazon
I was Student Government President in high school